Fast Track Express
Consult And Surgery In As Little As 2 Days!
If You've Been Denied By Your Insurance Company, We Can Help!
What is Fast Track Express?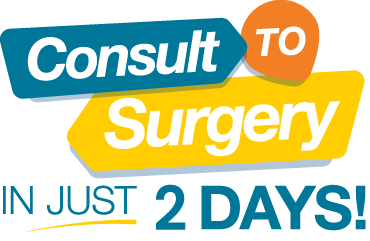 Blossom's Fast Track program is designed to help clients across the U.S. and Canada receive the patented Safe Sleeve weight loss surgery procedure at an affordable cost and in a condensed timeframe.
No referrals, clearances, or pre-surgery testing is required prior to arrival. Comprehensive consultation, testing and surgery is completed in-house in as little as just 2 days and includes hotel & ground transportation to and from all appointments!
Just 2 days!
Testing, Consultation, Surgery and IV Therapy completed in as little as just 2 days!
Hotel & Car Service Included
Hotel Accommodations and Ground Transportation Included. Perfect for Clients Traveling from Out of Town!
Appointed Coordinator
Appointed Fast Track Coordinator to Assist You Before, During & After Your Procedure
Safe Sleeve Procedure
The Only Clinic in the U.S. That Performs the Trademarked, Patented Safe Sleeve Procedure
History Not Required
History of Medical Weight Loss Not Required
Stay in the U.S.
No Need to Travel Outside of the Country for Affordable Care! Las Vegas is an easy travel destination!
Experienced Surgeons
Highly Experienced, Professional, Board-Certified, Fellowship Trained U.S. Bariatric Surgeons
Cutting Edge Surgery Center
Procedures are performed at Warm Springs Surgical Center – a cutting edge, world-renowned surgery center that has performed over 5,000 bariatric procedures.
Post-Op Support
Dedicated private Facebook support group moderated by Blossom staff.
Ready to get Started? Have Questions?
Don't worry! We can help you along the way and answer your questions.
BMI 27 or higher? You are a Candidate
You no longer have to be stuck in the vicious cycle of losing and gaining the same 30-40 lbs. A healthier lifestyle is now within reach!
How Do I Qualify?
Simply answer 'YES' to the following 5 questions, and you're on your way!
I have NOT had weight loss surgery before.
I am generally healthy.
(I do not have heart disease, stroke or kidney failure).
I am overweight and have a BMI between 27-55.
I can walk 200 feet without shortness or breath or chest pain, and I am a non-smoker.
I've researched weight loss surgery, and believe the Safe Sleeve is right for me!
Did you answer 'no' to one or more questions above?
Don't worry! We can still help you!
FEATURED WEIGHT LOSS PROCEDURE
Blossom's Patented SAFE Sleeve Procedure
Over the years, Dr. Tom has perfected the patented SAFE Sleeve® – a unique and safer way to perform a vertical sleeve gastrectomy. The SAFE Sleeve® is performed laparoscopically and on an outpatient basis and only performed by Dr. Tom or his professionally trained surgeons at Blossom Bariatrics.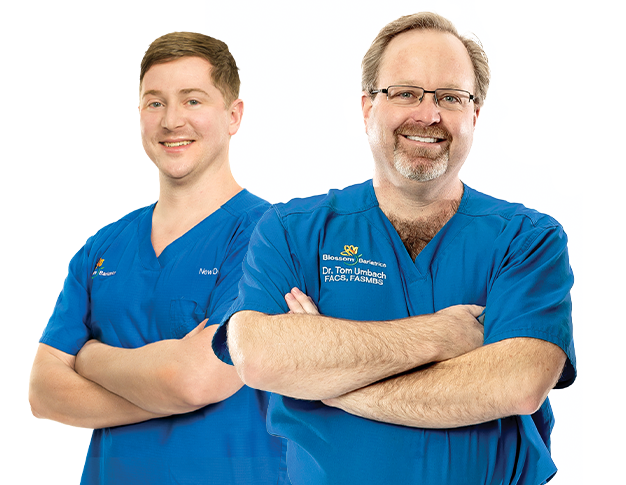 Agenda
Includes hotel Accommodations & ground transportation to and from appointments!
Consultation and Procedure
Meet with one of our coordinators prior to completing any required pre operative testing. After testing is complete, you will have a chance to talk with one of our surgeons, then you will proceed to surgery intake and be prepped for your procedure

Post-OP IV Therapy/Fluids
Pre-Surgical Post Operative Appointment with IV Therapy/Fluids.
Final assessment by Blossom staff and surgeon.
Return home or extend your stay in Las Vegas!
Featured Testimonial
Jeremy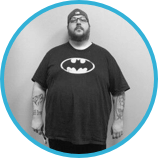 Initial Weight: 450lbs
Current Weight: 190lbs
"At 40 years old I needed to change for my wife and son. My transformation has lead me to a better, healthier lifestyle. Over 260 pounds lost, never to be found again!
Inquire for Pricing
Fast Track Express
Consult And Surgery In As Little as 2 Days!
Includes All Surgeon, Facility, Dietitian & Anesthesia Fees
Pre-Paid Discounted Rate – No Surprise Billing
Hotel Accommodations & Ground transportation to & from appointments
Patented Safe Sleeve Technique
Average Cost of Gastric Sleeve in U.S.
$24,900
Costs in the U.S. for gastric sleeve can be upwards of $30,000. When researching weight loss clinics, it's important to request a break down or explanation of everything that is included in the price. It's possible that additional services/fees may not be disclosed, with additional costs being billed to you.
Take A Tour
Visit Blossom and our Surgical Center Virtually!
"At Blossom Bariatrics, our goal has always been to be on the forefront of health and wellness by creating a bariatric practice far from ordinary. We will continue to innovate in order to help patients from all across North America gain access to affordable healthcare. "
— Dr. Tom Umbach, MD, FASMBS, FACS
DISCLAIMER
**These are actual testimonials, however, individual results may vary. Price depends on multiple factors including health history and known insurance benefits. Program does not include airfare or meals.
**Blossom's Fast track program starts at $9,800 for the Safe Sleeve (gastric sleeve/vertical sleeve gastrectomy) procedure at Warm Springs Surgical Center with commercial/non-government insurance. includes required hotel stay and transportation to and from all appointments at Blossom and Warm Springs. Does not include additional transportation. Not applicable for government beneficiaries.
***Hiatal hernia repair is included in the price if found/diagnosed.